English Essay Paper CSS 2022 FPSC held on 12th May 2022 .Download English Essay Paper 2022 paper in pdf.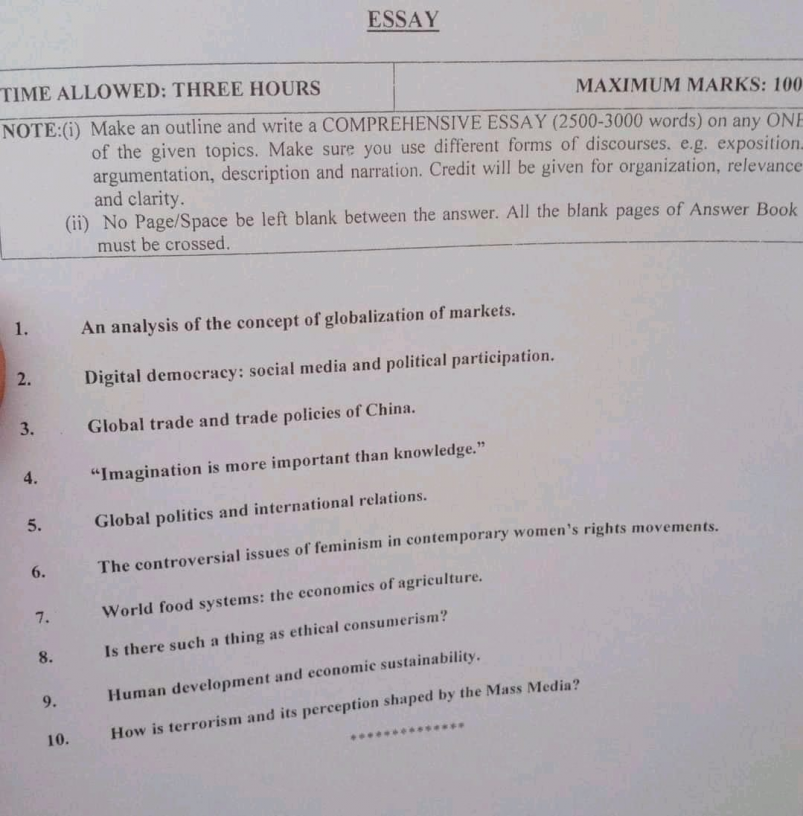 Essay CSS 2022 Paper 
Time Allowed : 3 Hours 
Maximum Marks : 100
Note 
Make an Outline and write a comprehensive Essay of (2500-3000) words on any one of the given topics 
No page Space should be left blank on the answer sheet
An analysis of the concept of globalization of markets .
Digital Democracy, social media and political participation 
Global Trade and Trade Policies of China 
Imagination is more important than knowledge
Global Politics and International Relation.
The controversial Issues of feminism in contemporary women's right movement 
World Food System : The economies of agriculture .
Is there such a thing as ethical consumerism
Human Development and Economic Sustainability 
How is terrorism and its perception shaped by the Mass Media. 
Also Check 
English Precis and Composition Paper CSS 2022