Previously Federal Public Service Commission has announced that test date for Advertisement No. 12/2018 and 1/2019 will be 31st March and onward which includes test of Custom Inspector, Appraiser Valuation Officer , Preventive Officer in Pakistan Customs and Patrol Officer in National Highway and Motorway Police. Today FPSC has issued a circular for the test date of above mentioned FPSC posts.
New Test Date for Custom Inspector , Appraiser Valuation Officer Patrol Officer, and Preventive Officer 2019
FPSC has announced new test date and tentative schedule for the Ad No. 12/2012 and 1/2019 which includes test of Custom Inspector and Patrol Officer too. Now the tests will start from 19th April 2019 instead of 31st March 2019. so the candidates got an other 18 days for the preparation of the FPSC test .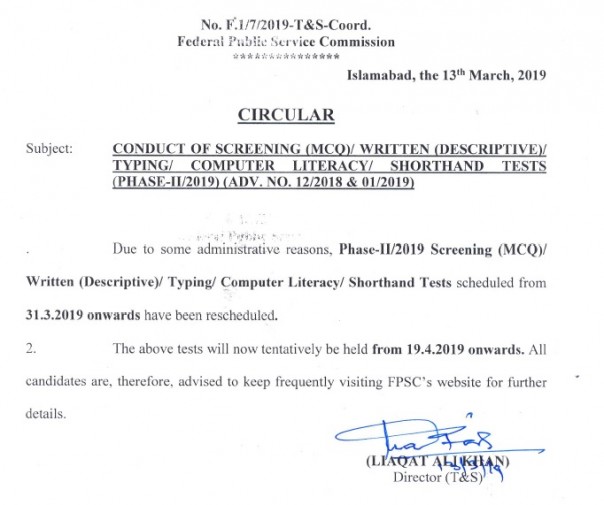 We have prepared some current Affairs and General Knowledge MCQs sets which will help you in the preparation of the test .
Patrol Officer Online Test Preparation
Custom Inspector , Appraiser Valuation Officer Online Test Preparation