476 Posts of Secondary School Teacher s Male and Female of BPS-17 are announced by FPSC in September 2018. Test will be conducted from 11th November 2019 (Click Here to download Roll No Slip) The syllabus for the post of FPSC SST has been  announced officially  now . But while looking at the FPSC past papers of SST, test will be of mcqs type and will carry 100 marks with 100 MCQs .Candidates who are appearing in FPSC test for the first time are asking for how the SST paper 2018 will be . Following is the of FPSC Secondary School Teacher in FG Schools .
FPSC SST Syllabus
Part1- English  (20 Marks)
Part 3- Professional Test ( MCQs Questions from Pedagogy)  (80 Marks)

English
English is the compulsory part of each FPSC test and will also be the part of this test. This Portion may consists of questions related to grammar usage , vocabulary, composition and sentence structuring, parts of speech, synonyms, antonyms , analogies, prepositions, and completing the sentences, Idioms and phrases , direct indirect ,active voice and passive voice and will carry 20 MCQs of 20 marks .
English MCQs on Prepositions Set 1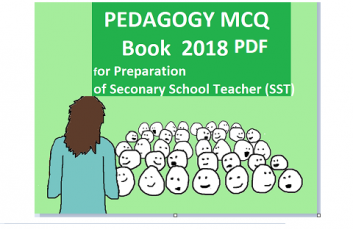 Part 2
Pedagogy Professional Test
Pedagogy MCQs will be the part of SST FPSC test and will include 80 Questions related to teaching from the following topic of 80 marks:-
Perspective of Education in Pakistan
School Administration and supervision
Planning and Management in Education
Education Psychology
Curriculum Development & Assessment
Teaching Methodology
Class Room Management
Educational Measurement and Evaluation
Research Techniques in Education
Educational System in Pakistan
Educational Guidance and Counseling
  SST Syllabus 2018
We have Prepared MCQs on Pedagogy for the preparation of SST check below:-
Pedagogy MCQs online Click Here