Government of Punjab has announced Punjab Educational Endowment Funded PEEF 12000 Master Levels Scholarship . The details of PEEF 2017 scholarships are as under:-
Eligibility Criteria of PEEF Funded Scholarships
Students Must meet the following requirements: 
(i) Secured at least 60% marks or Minimum CGPA 2.50 in B.A/B.Sc, BBA, BCS /BS, BCom exams from the Punjab Province.
(ii) Passed the above mentioned examination in the year 2016-17 only.
(iii) Must have the domicile of Punjab Province. 
(iv) Declared Monthly income of their parents should be less than or equal to Rs.30,000/- from all the sources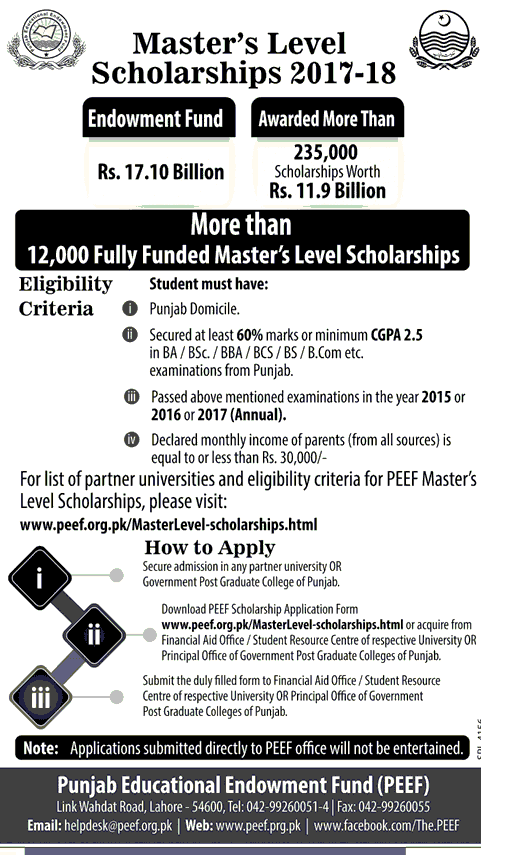 How to apply on PEEF Masters level scholarships 2017 , Download PEEF Scholarship form
Download PEEF Application Form from PEEF website or get it from Financial Aid Office/Student Resource Center of respective University or Principal Office of Government Post Graduate Colleges of Punjab.  Submit the duly filled form to Financial Aid Office/Student Resources Center of respective University .