International Relations Paper II CSS 2021 Federal Public Service Commission held on 21st February 2021 2:00PM . Download today FPSC IR Paper 2 CSS 2021 today Past paper . Here is the paper :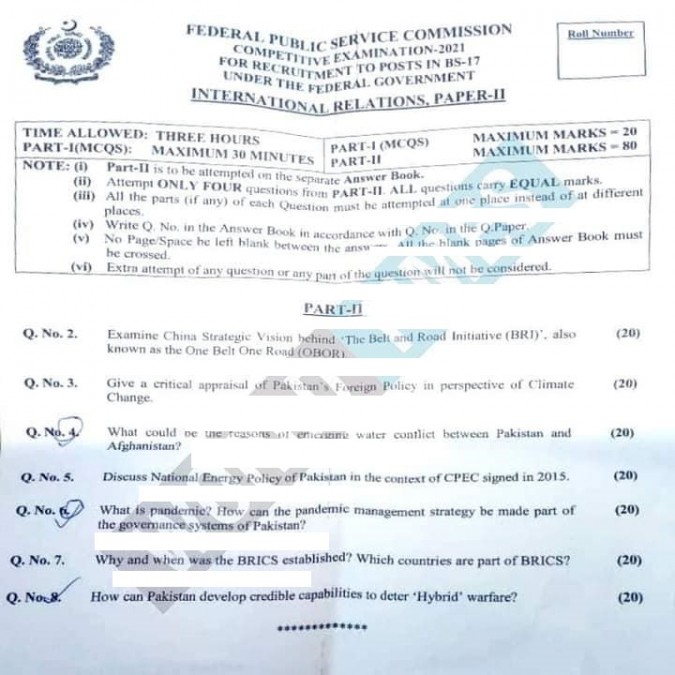 Examine China Strategic Vision behind " The Belt and Road Initiative (BRI) , also known as the One Belt One Road (OBOR)?
Give a Critical appraisal of Pakistan Foreign Policy in perspective of Climate Change?
What could be the reasons of emerging water conflict between Afghanistan and Pakistan?
Discuss National Energy Policy of Pakistan in the context of CPEC signed in 2015?
What is pandemic? How can the pandemic management strategy be made part of the governance systems of Pakistan?
Why and When was BRICS establishd ? Which countries are part of BRICS?
How can Pakistan develop credible capabilities to deter Hybrid warfare?
If you remember mcqs of International Relations Paper I please share below in comments.
Also Check
International Relations Paper 2 CSS 2021