Dr Ruth Pfau eary Life  & Role in fighting against Leprosy in Pakistan
Dr Ruth Pfau was a german woman who passed her whole life in serving the Pakistan for his one and only role in eradication of Leprosy from Pakistan. She worked only for humanity . Her mission was to make leprosy free Pakistan. The first medical center she opened for fighting against leprosy was established in a Hut . The name she given to that facility Marie Adelaide Leprosy Center . The patients treated in that facility were not only patients of leprosy but also patients of tuberculosis  were treated and the patients from all over Pakistan and neighboring countries visited that center.
Dr Ruth Pfau also served as advisor in Ministry of Health and Social Welfare , Government of Pakistan. Due to continued efforts of Dr. Ruth Pfau Pakistan was declared Leprosy free country in 1996 by World Health Organization WHO. Dr Ruth received many Pakistani and German Awards for serving in Pakistan and abroad. Dr Ruth Pfau received Sitara e Quaid-e-Azam, Hilal-e-Imtiaz, Hilal-e-Pakistan, Ramon Magsaysay Award  (German Award), Nishan-e Quaid-e-Azam in honor of serving the humanity in field of Leprosy. She was sent to Southern for treatment of leprosy patients from Paris but she did not return to her own country due to visa problems and she and her luck decided to pass the remaining life in Pakistan. She also got the title of Pakistani Mother Tresa in honor of serving for a long time in Pakistan and she was awarded  Pakistani nationality in 1988. Dr Ruth Pfau has written many books which got the attention of readers across World. 
Dr Ruth pfau Biography 
Full Name : Sister Dr Ruth Katherina Martha Pfau
Date of Birth : 9th September 1929
Birth Place : Leipzig Germany 
Nationality : Pakistani, German
Notable Works : National Leprosy Control Program Pakistan 
Date of Death : 10th August 2017.
Age at the time of Death : 87 Years
Title Given to her : Pakistani Mother Tresa 
Death of Dr. Ruth Pfau
Dr Rufh Pfau death is a big loss to Pakistan and whole World because she played a vital role especially in the health sector. She was shifted to Aghan Khan University hospital on 4th August 2017 due to heart issue .She was suffering from hearth and diseases too for a long time. As her health condition worsened day by day so she was shifted on ventilator . She does not recovered till 10th August and died early in the morning on 10th of August 2017.  Her death is widely condoled in whole World .
Dr Ruth Pfau Family and Husband
Dr Ruth Pfau has fours sisters and one brother . When the Russian forces occupied East Germany . She and her family left and migrated to West Germany . When she came to Pakistan on an official visit she face the visa issues and was unable to return so she decided to continue for serving the human beings in Pakistan. Dr Ruth Pfau was so busy in her mission in eradication of leprosy so she never think of her marriage .Dr Ruth Pfau is a great personality history will remember her for her serving in fighting against leprosy .
Dr Ruth Pfau Images 
Dr Ruth Pfuo Childhood Picture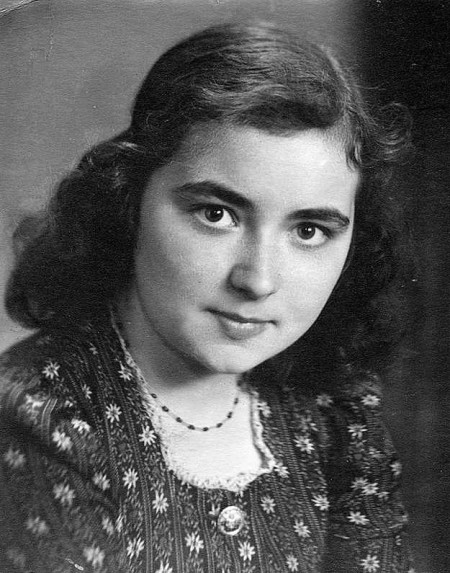 Dr Ruth Pfau showing award received from German Government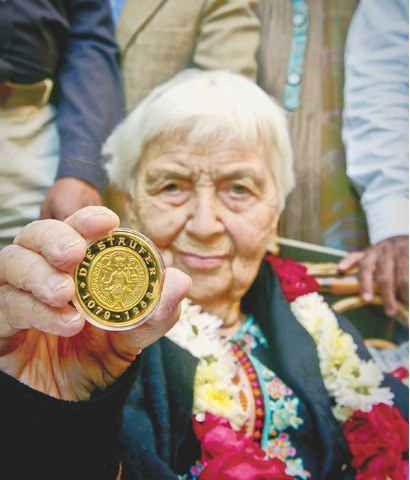 We have prepared the quiz on the life of Dr Ruth Pfao . Check out the quiz  which will help you to know more about her.