Rana Haider Tahir is the topper of CSS 2019. Federal Public Service Commission has announced the CSS 2019 Final result after conducting interviews and Psychological test in 2020. He has done his BS in Foreign Service from a foreign University. He is graduated from UCL and George Town University USA.
Qualification and biography of Rana Haider Tahir CSS Topper 2019.
Haider Tahir belong to Punjab province and he is graduated from USA. He appeared in CSS 2019 under Roll No. 14800. He is the topper Civil Superior Services (CSS) Exam 2019. His areas of interest are history, colonization,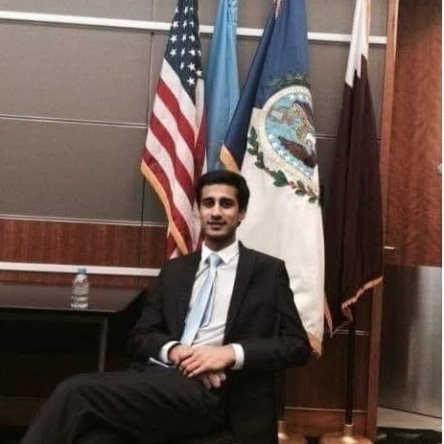 DMC of Rana Haider Tahir
Detail Marks Certificate DMC of Rana Haider Tahir which shows his Compulsory and optional subjects obtained marks are below:-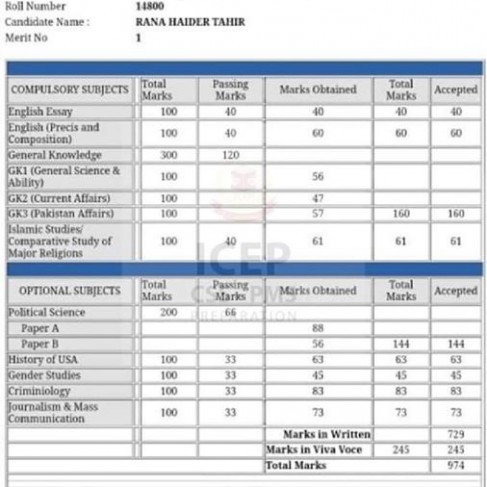 Haider Tahir  DMC is not available yet. His compulsory subject English Essay, English Composition, Every Day Science, Pakistani Affairs, Current Affairs, and Islamiat..
Optional Subject List
Rana-Haider-Tahir-DMC-CSS-Topper-2019
As per well known CSS Preparation Academy an enrollment form submitted by Rana Haider Tahir his optional subjects being shown are the following:-
Political Science
Gender Studies
US History
Journalism
Criminology
Favorite Books of Rana Tahir
In the Arena by Nixon
Churchill by Martin Gilbert
Haider Tahir Group Allocation

He has been allocated in Pakistan Administrative Service of Pakistan PAS (DMG)
Haider Tahir Facebook id
You can check facebook Id of Haider Tahir CSS topper 2019 from here (Click Here). Watch the video Haider Tahir motivational speech and interview.
Many questions are being asked from which academy he started his preparation. As per KIPS CSS Network an admission form shared on thier FB page shows he was enrolled on 28th January 2020 for his interview preparation. He was given special individual sessions by Dr. Shahid Wazir Khan.
Also Check