Maheen Hassan is the topper of CSS 2020. Federal Public Service Commission has announced the CSS 2020 Final result after conducting interviews and Psychological test in 2020.  She is currently serving in Inland Revenue in BPS-18 and having more than 7 years service. She cleared CSS three times. She is graduated from LUMS.  An other important fact about Maheen Hassan is that her husband is also CSS topper of 44th Common Police Service of Pakistan. Ikhlaqullah Tarar currently serving as ASP in Police Service of Pakistan.  She secured 945 Marks out of 1500 hundred . She obtained 758 marks in written part and 187 marks in Viva Voce. Check Complete DMC (Click Here) of Maheen Hassan here.
Qualification and biography of Maheen Hassan CSS Topper 2020.
Maheen hassan belongs to Punjab province . She did her Mphil in Political Science from Government College Lahore. His father name is Dr. Hassan Iqbal who is also a bureaucrat.  She appeared in CSS 2020 under Roll No. 22007. She is the topper Civil Superior Services (CSS) Exam 2020. Maheen Hassan Father served as Deputy, Commissioner, Commissioner and on other key positions across Pakistan.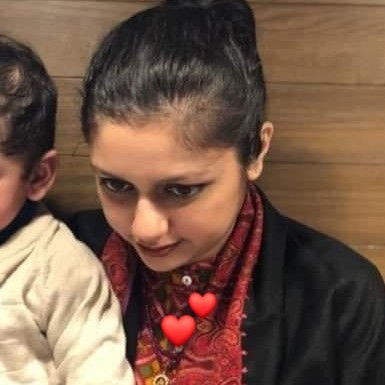 DMC of Maheen Hassan
Detail Marks Certificate DMC of Maheen Hassan which shows her Compulsory and optional subjects obtained marks are below:-
Maheen Hassan DMC is not available yet. His compulsory subject English Essay, English Composition, Every Day Science, Pakistani Affairs, Current Affairs, and Islamiat..
Optional Subject List
Optional subjects of Maheen Hassan are
Accounting and Auditing of 200 Marks
Statistics of 100 Marks
Applied mathematics  100 Marks
Business administration 200 Marks
Haider Tahir Group Allocation

Maheen Hassan has been allocated in Pakistan Administrative Service of Pakistan PAS (DMG)
Maheen Facebook id
You can check facebook Id of Maheen Hassan CSS topper 2020 from here (Click Here). Watch the video motivational speech and interview given to Jahangir World Times.
In her motivational interview she addressed specially to women that before doing any thing you must set a goal otherwise you can't achieve any thing. She further said that her family members supported her in this achievement because she is married . In the response to subject selection questions she said that you should choose those subjects with which you are comfortable and also check these subjects are high scoring. She further said that her 8 years service also helped a lot in securing first position in CSS because during inland revenue training she studied business administration, accounting. In a question how she was successful in CSS exam continuously for three time. In the answer to this question she said that writing flow is the first step in clearing CSS examination. Writing practice helped her a lot .  In a question what the baby step will be to improve writing skill in CSS? She answered that you should improve your English because English is the base of CSS exam. 
Q. Which Essay topic she attempted in English Essay ? 
Ans. She said that she attempted the topic "Promoting Tourism in Pakistan, Opportunities and Challenges".
Q. Is Mentorship Important in CSS preparation?
Ans. She said that you need guidance and you must choose mentor. 
Q. Share your experience of Interview?
Ans. She said that she appeared three times in CSS interview and it take months to prepare for interview. You must have command on Pakistan History. If you don't know the answer then its ok but don't be panic at this forum.  Level of confidence is one of the important thing in CSS Interview . It is not expected that you can know each and every thing. Don't be over confident. 
Q. Any Question might asked from your during Interview , any moment in which you thought that you will be CSS topper? 
Ans. She said that it is very difficult to remember such moments but when you perform well then there should be internal satisfaction and you are the best judge to judge yourself . There were no such moments during interview in which she thought that she will be topper because no body know about the written marks at that time. 
 Q. Did you answered all questions during interview and how many questions were dropped?
Ans. Some questions were dropped and it is not possible for someone to answer all questions. A advanced level question was asked related to statistics so i dropped it. 
Q. In written preparation Notes Making and time management plays a vital role , as you were already doing job how you were managing all that ?
Ans. She said that every body has its own method of preparing for exam , she had not wasted time in making notes of every book she read but she noted points. Further more if you are doing job or having activities at home then you should prioritize your time and choose hours in which you have better productivity for preparation. You should prepare the schedule on monthly basis and as per your syllabus .
Q. Does the presentation matters in written exam and what tips you would like to give for securing good marks in CSS written?
Ans. Presentation and handwriting is one of the important part of CSS written exam
Also Check
Rana Haider Tahir CSS topper 2019