Newly Created District of Balochistan is Chaman this district came into existence after bifurcation of Killa Abdullah into District Chaman and District Killa Abdullah. It also increased the Total Districts of Balochistan in 2021 are 34  Current Affairs MCQs on Total District of Balochistan, Sindh, KPK, Punjab and Pakistan
1. Newly Created District of Balochistan ?
(A) Killa Abdullah
(B) Chaman
(C) Loralai
(D) None of the above.
Senior Member Board of Revenue, Government of Balochistan issued a notification for creation of chaman iwith headquarter at Chaman and having Tehsil City Chamman and Tehsil Saddar Chaman.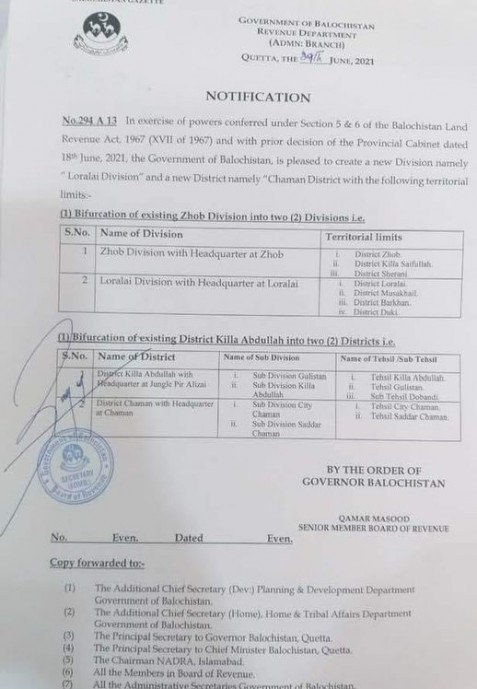 People were asking about Name the new districts of Balochistan in 2021 You can check complete list above. 
Also Check 
Total Number of the Districts of Balochistan