Yasir Nazir got second position  in CSS 2020. FPSC has announced the CSS 2020 Final result on 6th May 2021. 
Qualification and biography of Yasir Nazir CSS 2nd Position 2020.
Yasir Nazir belongs to Punjab province . He completed his Intermediate from DPS College Okara. He completed his graduation in Mechanical Engineering from NUST in 2018. After graduation he also served for some period  in Dawlance one of the leading electronics company in Pakistan.  This was his first attempt of CSS. He has Engineering background.  He appeared in CSS 2020 under Roll No. 3947. He secured Second Position Civil Superior Services (CSS) Exam 2020.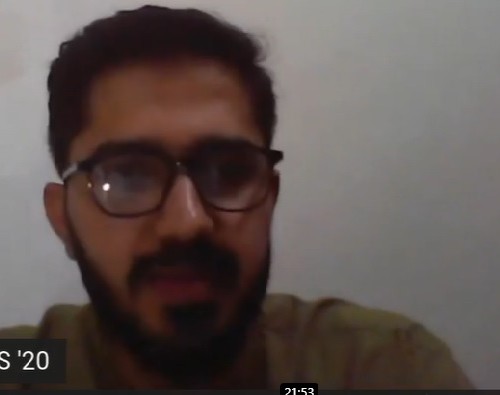 DMC of Yasir Nazir
Detail Marks Certificate DMC of Yasir Nazir which shows her Compulsory and optional subjects obtained marks are below:-
His  DMC is not available yet. His compulsory subject English Essay, English Composition, Every Day Science, Pakistani Affairs, Current Affairs, and Islamiat..
Optional Subject List
Optional subjects of Yasir Nazir are
International Relations of 200 Marks
Gender Studies of 100 Marks
History of USA  100 Marks
Criminology 100 Marks
Punjabi 100 Marks
Yasir Nazeer Group Allocation

Yasir Nazeer has been allocated in Pakistan Administrative Service of Pakistan PAS (Ex DMG)
Yasir Nazeer Facebook id
You can check Facebook Id of Yasir Nazeer CSS Second Position 2020 from here (Click Here). Watch the video motivational speech and interview given to Jahangir World Times.
In her motivational interview he said that firstly he confirmed that he has secured 2nd position. He was expecting himself in top 20. 
Q. What was your approach in preparing English Essay and Precis ? 
Ans. First and major thing is to understand the question in detail. If you understand the question then you can pass Essay . Major reason of failure in English Essay is Question is not understood properly. 
Q. Share your experience of Interview?
Ans. He said that overall experience of Interview was good. I remember two things , one question was asked about salt march by a member . Suddenly i remembered that i have seen a movie in which salt march was shown , so i was very quick to respond to that question and at that moment I felt that if I answer this question which will make the thing different from others. 
Q. Can you please tell the most difficult stage you felt during preparation? 
Ans. He said that he prepared Current Affairs from different sources . At the end of December i felt that i should put an extra effort for current affairs and make notes so he can revise at last time.
 Q. First basic step during your preparation when you started journey of CSS as your academic background was technical?
Ans. Your theoretical approach should be strong in getting good marks in optional subjects .
Q. Which mistakes we should avoid to get good results in CSS Exam ?
Ans. This question will be very difficult for me to point out mistakes . My mentor can point out mistakes.
Also Check
Rana Haider Tahir CSS topper 2019