Inspector Inland Revenue Test 2022 conducted today by FPSC on 21st February 2022 Batch 1 10:00 AM and 2:00 PM Batch 2. Answer Keys for Inspector Inland Revenue MCQs Test 2022 in FBR is available now it is shared by FPSC Federal Public Service Commission . You can check the complete solved today paper of IIR (Click Here) . 
Answer Keys of Inspector Inland Revenue 2022 Batch 1 and 2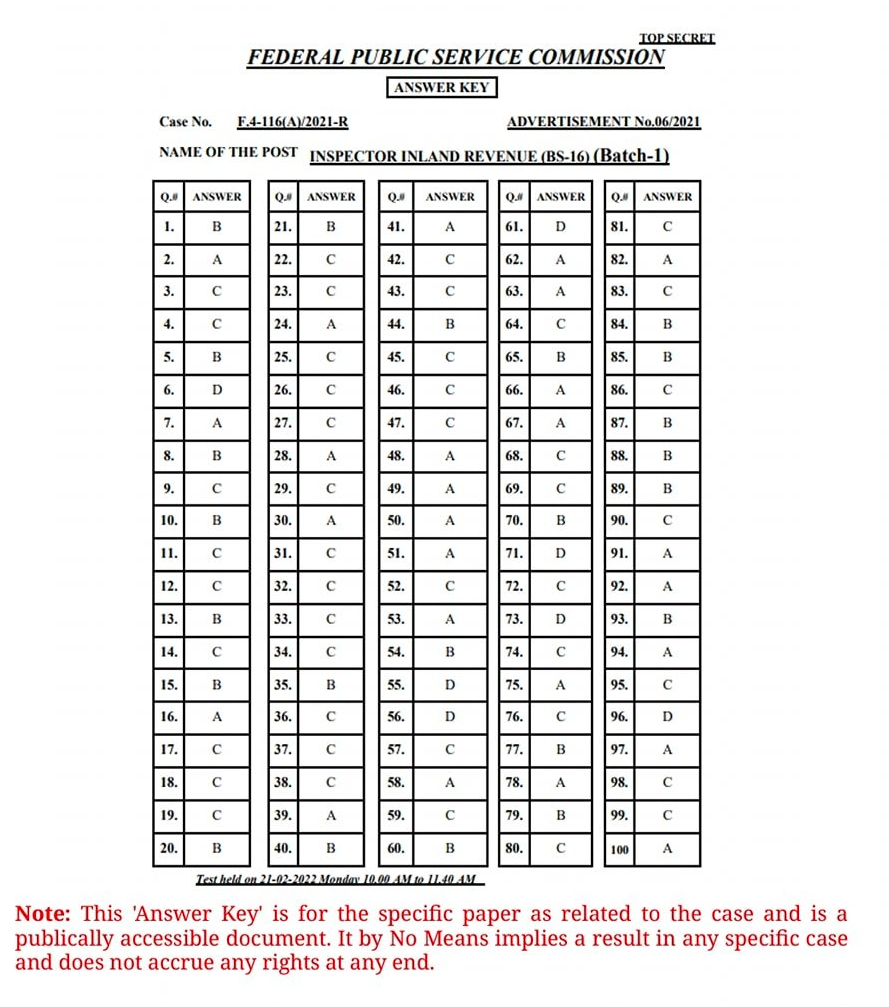 Inspector Inland Revenue Past Paper 2022 Answer Keys Batch 2:00 PM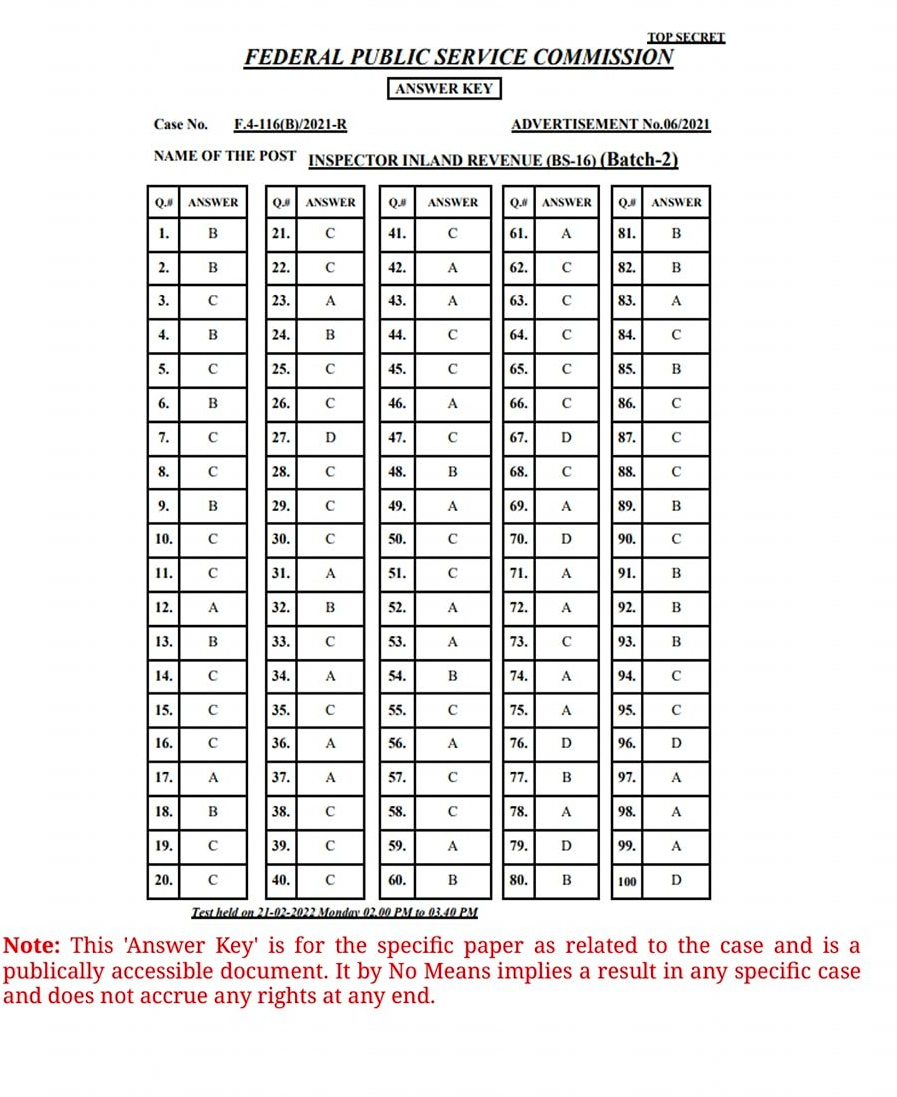 How to check and compare answers of today paper  Batch 1 and Batch 2 IIR conducted by FPSC .  Here is the way you can check online your answers and compare with Answer sheet which have been returned to you after the exam. Candidates are informed answer sheet for Inspector Inland Revenue Test comprises two sheets pink and blue . On the conclusion of the exam pink sheet is handed over to the invigilating staff. Candidates are allowed to retain blue sheet for checking their scores online and comparing with answer keys of today IIR Test 2022. Answer keys is uploaded on FPSC official website . 
Also Check 
Inspector Inland Revenue Batch 1 past paper 21st February 2022 10:00 Am
Inspector Inland Revenue Batch 2 Paper 2022  2:00 PM